The Athens and Epidaurus Festival welcomes hip hop culture and street dance through its new thematic cycle "Layers of Streets", a highly original initiative, promoting the work of street dancers, as well as inviting audiences of all ages to become actively engaged with the Festival.
As part of the Layers of Street events, this year's Peiraios 260 programme will include the performance Roots by internationally acclaimed choreographer Kader Attou and his Accrorap dance company. Kader Attou is the first choreographer with a background in hip hop that took over as director of the Le Centre Chorégraphique National de La Rochelle in France.
Roots draws on the artist's long personal history with hip hop – a history comprised of childhood memories, dance experimentations and cultural exchanges. In the Greek version of the performance, set to premiere at the Athens Festival, Attou will work with Greek professional street dancers, giving us the opportunity to come in contact with this fascinating scene, currently booming in France. The production was first presented in France by the accrorap dance company and was enthusiastically received by the audience of the Kalamata International Dance Festival (2019).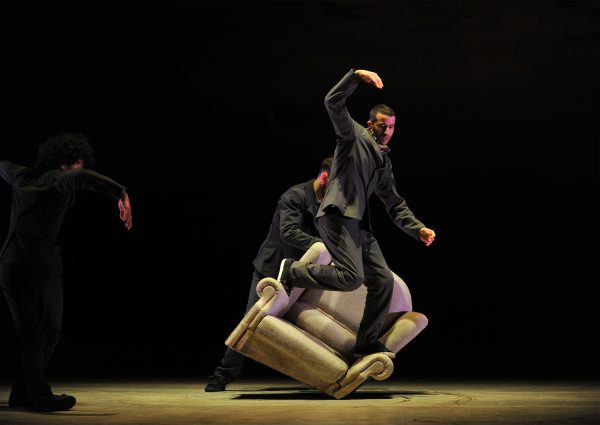 Open call
Kader Attou invites 15 Greek male and female dancers with a very high level of experience and background in hip hop (breakdance, popping, locking, hip hop), with strong floor technioque and collective work skills, wishing to raise awareness among Greek hip hop dancers regarding his choreographic style and poetic universe.
Applicants must be fully available on the following dates:
Applicants must send their CV, along with a video link containing excerpts of their work (maximum duration: 2-3 minutes) at audition@greekfestival.gr.
Deadline for applications: 16 April 2021 at 12:00 a.m. (midnight).
Hellenic Festival S.A. respects applicants'  personal data, collected through applicants' CVs. Applicants have the right to request access to their data, as well as correct any inaccuracies in their personal data or complete any missing data, insofar as this correction or completion is within their legal rights. Applicants may also ask that their data be removed, that their data do not undergo revisions, that their data be portable, as well as withdraw their consent with regard to the use of their data at any given moment. For any of the abovementioned rights, applicants may address themselves to the person in the Festival tasked with observing all privacy and data laws.
The CV that applicants will submit for this specific open call will be retained at the Festival's archives for up to 30 days until said position is filled. Submission of a CV also entails that applicants consent to their CVs being stored in the Festival's database for the next TWO (2 years), in order for applicants to be informed of other open calls. Only Festival employees and selected external collaborators will have access to their data and only for the express purpose of informing applicants for future opportunities.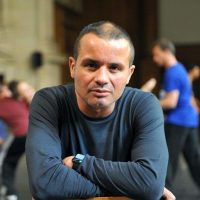 Kader Attou is the first choreographer with a background in hip hop that took over as director of the Le Centre Chorégraphique National de La Rochelle in France. A pioneering artist in promoting hip hop in France and around the world, Kader Attou choreographes a unique universe at the intersection of contemporary dance, hip hop and circus art. Attou represents the generation of French artists who enriched hip hop with an aesthetic dimension, connecting it with the contemporary dance scene ever since he debuted as a dance artist in 1989.