grape
Greek Agora of Performance
For the first time in its history, the Athens Epidaurus Festival launches grape – Greek Agora of Performance, a showcase promoting the Greek Performing Arts. This initiative aims to establish a platform for Greek artists to communicate with the international Theatre and Dance scene.
–
grape gives the opportunity to artists working in Theatre and Dance to present their works to representatives and artistic directors of international festivals and cultural institutions abroad, as well as to the general public of the Athens Epidaurus Festival, in two condensed five-day sessions of Greek creation. Sending Greek artists abroad is one of the main objectives of the Festival. Τhe conception for the initiative to "export" Greek works had already been announced since 2020.
–
For this name we were inspired by Dionysus, god of Vine and Theatre, the exhilarating effect of Art, Greek summer and grapes, a fruit that is shared sometimes as fruit, sometimes as wine and has been associated with our passionate and heated conversations following the end of Festival performances.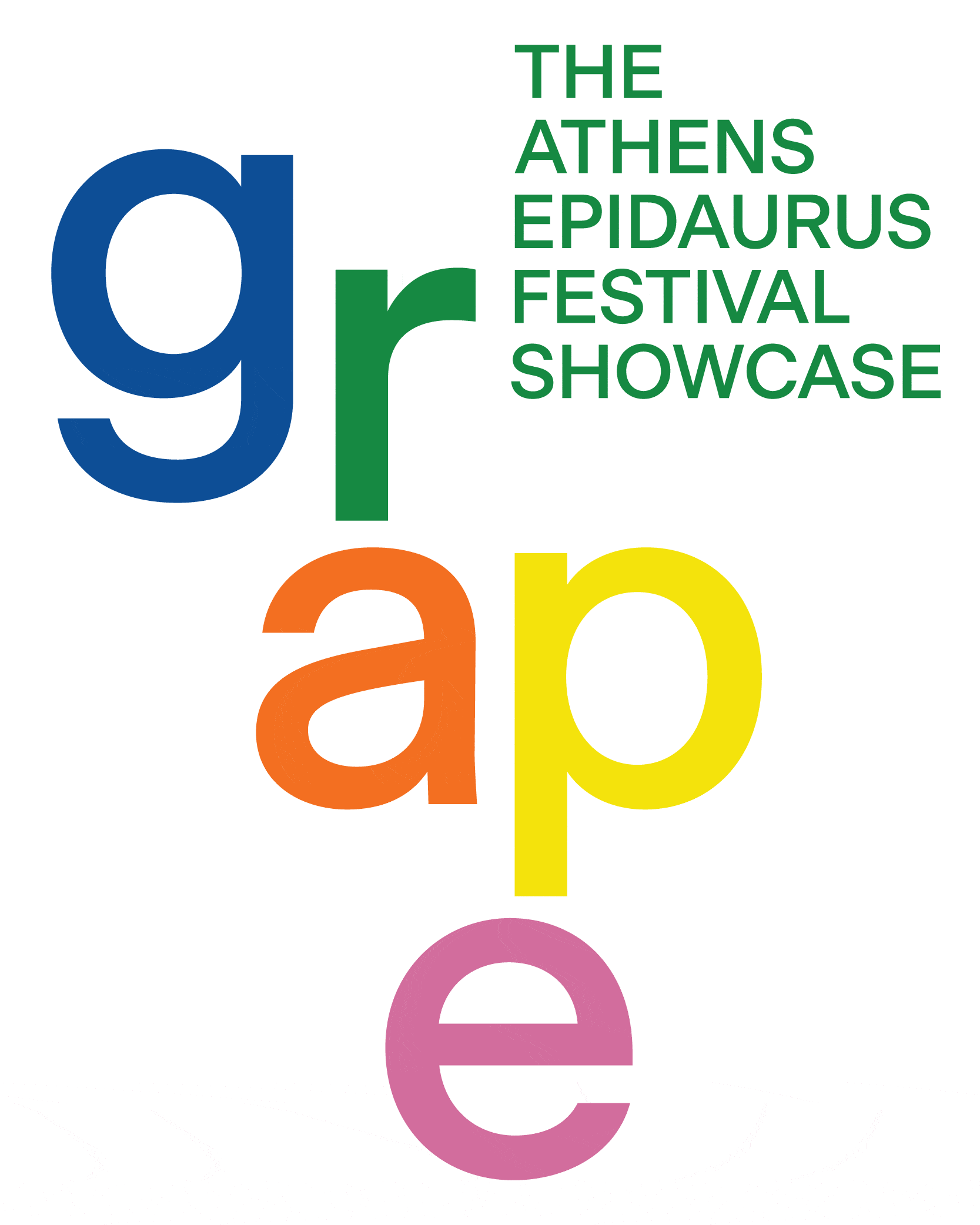 grape presents 14 new works in two periods:
3 – 8 July and 18 – 22 July
The programme is complemented by two discussions focusing on the connection between contemporary European theatre and Ancient Drama, featuring Greek theatre artists and researchers and held at Goethe-Institut Athen, as well as networking events aimed specifically at participating artists and representatives of the international theatre and dance scene.
The works presented, productions that will premiere at the Festival, focus on contemporary dramaturgical explorations, as well as on themes that are of international artistic concern, and have been designed with flexibility so that they can travel. They address issues that are at the centre of international attention at the moment, such as the LGBTQI+ community, women, the environment and human rights.
Mastercard, the exclusive sponsor of grape, will award an audience prize to the p
erformance

 with the 

highest rating based on voting, which

 will 

be 

tak

ing

 place after each performance.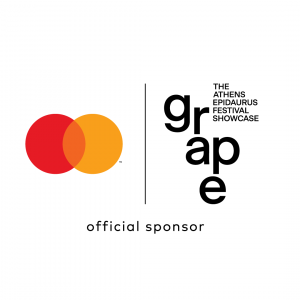 The accommodation of foreign representatives has been entrusted to Academias Hotel, Autograph Collection, as the exclusive hospitality sponsor of grape.
grape
 is part of the main artistic programme of the Athens Epidaurus Festival. The performances included are also scheduled on dates outside the duration of the platform.
5 July| 18.00-20.00
---
–
Participants: Ioanna Remediaki, Natascha Siouzouli, Platon Mavromoustakos, Angeliki Papoulia, Elli Papakonstantinou, Pantelis Flatsousis
–
Moderated by Dionysis Kapsalis
–
GOETHE-INSTITUT ATHEN
20 July / 17.00-19.00
---
–
Participants: Eleni Varopoulou, Dimitra Kondylaki, Anestis Azas, Savvas Patsalidis
–
Moderated by Katerina Evangelatos
–
GOETHE-INSTITUT ATHEN