What is the meaning of 'transcendence'?
Which actions are heroic?
How does faith in an idea and determination for action affect the body?
What is the meaning of 'responsibility' and 'personal cost'?
How is the resisting body like?
How is the rebelling body like?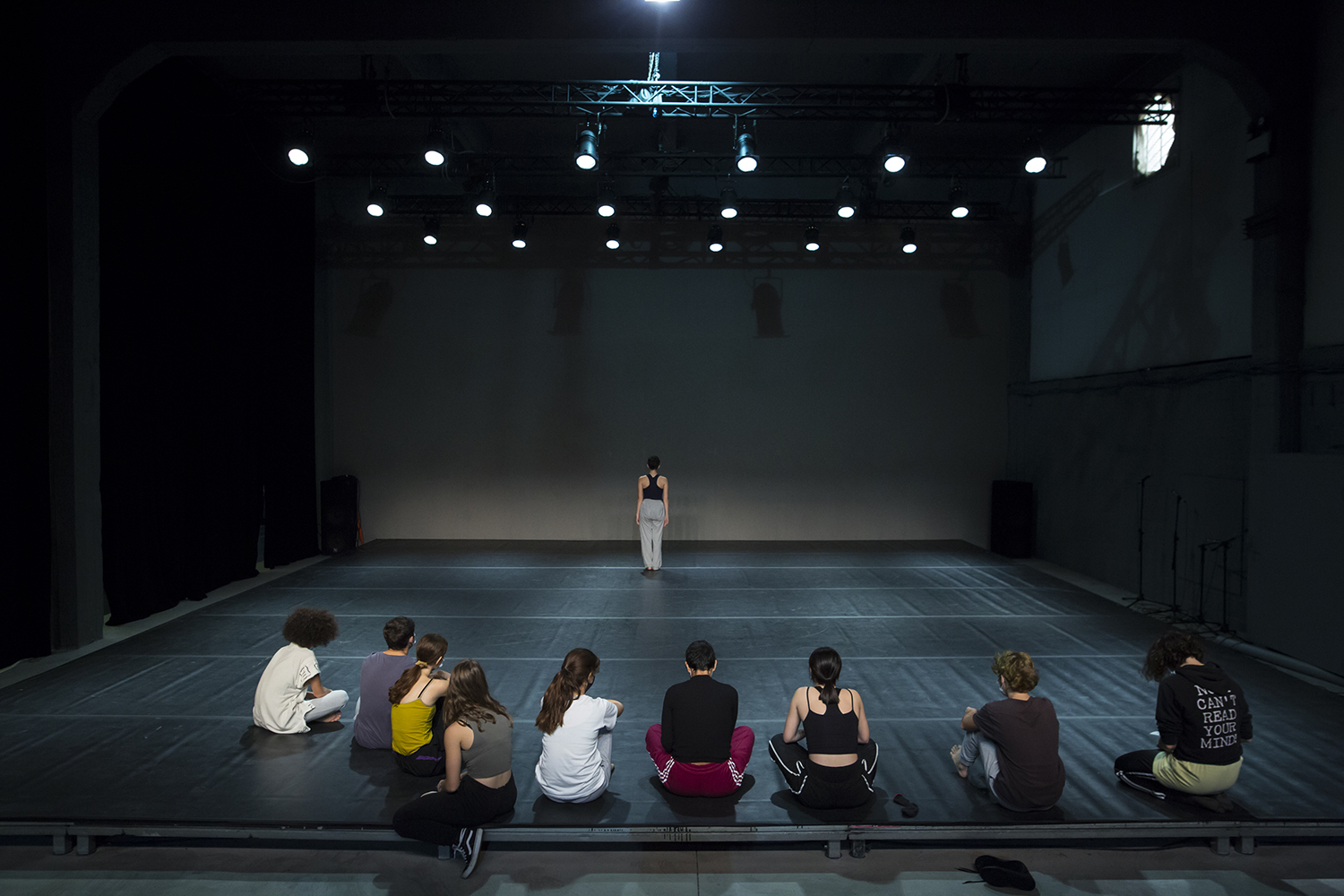 The adolescent dancers worked passionately and methodically, creating eight original dance solos that were composed and performed by them at Hall B of Peiraios 260.
Melina Sakkoula
---
16 years old
Ariadni Koropouli
---
16 years old
Nikos Vlachogiannis
---
16 years old
Ioanna Emmanouil
---
16 years old
Eleni Sarasiti
---
17 years old
Yvonni Melissa
---
15 years old
Angeliki Beveratou
---
17 years old
Using Euripides' "Helen" and Sophocles' "Antigone" as a starting point, taught at the Gymnasium (Junior's High) and Lyceum (High School) curricula respectively, choreographer Marianna Kavallieratos runs an introductory contemporary dance and movement workshop, aimed exclusively at adolescents with or without dance background.
"This process was built around the collaboration between dance and music. We paid close attention to each other and we also listened to the children very carefully. We used the ancient texts of "Antigone" and "Helen" as a springboard, upon which the children built their characters. That being said, we weren't very strict with how the roles were to be represented in each solo. We wanted the children to draw inspiration from the values of the dramatic characters, combining them with what is happening right now and also with their hopes and aspirations for the future."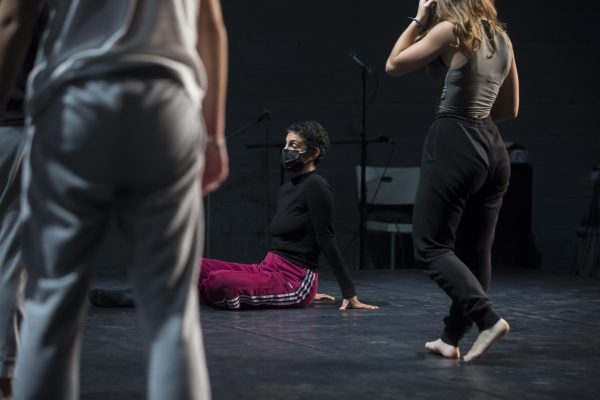 "I was in charge of the musical aspects of the solos. Perhaps the most important thing was my connection with the children. Each participant gave his/her own spin to the soundscape that s/he asked me to create. The number and diversity of the compositions we came up with was at once a challenge and a genuinely creative process. The ancient texts were the main source of inspiration as far as the compositions were concerned, predicated upon a connection between natural sounds and more electronic soundscapes."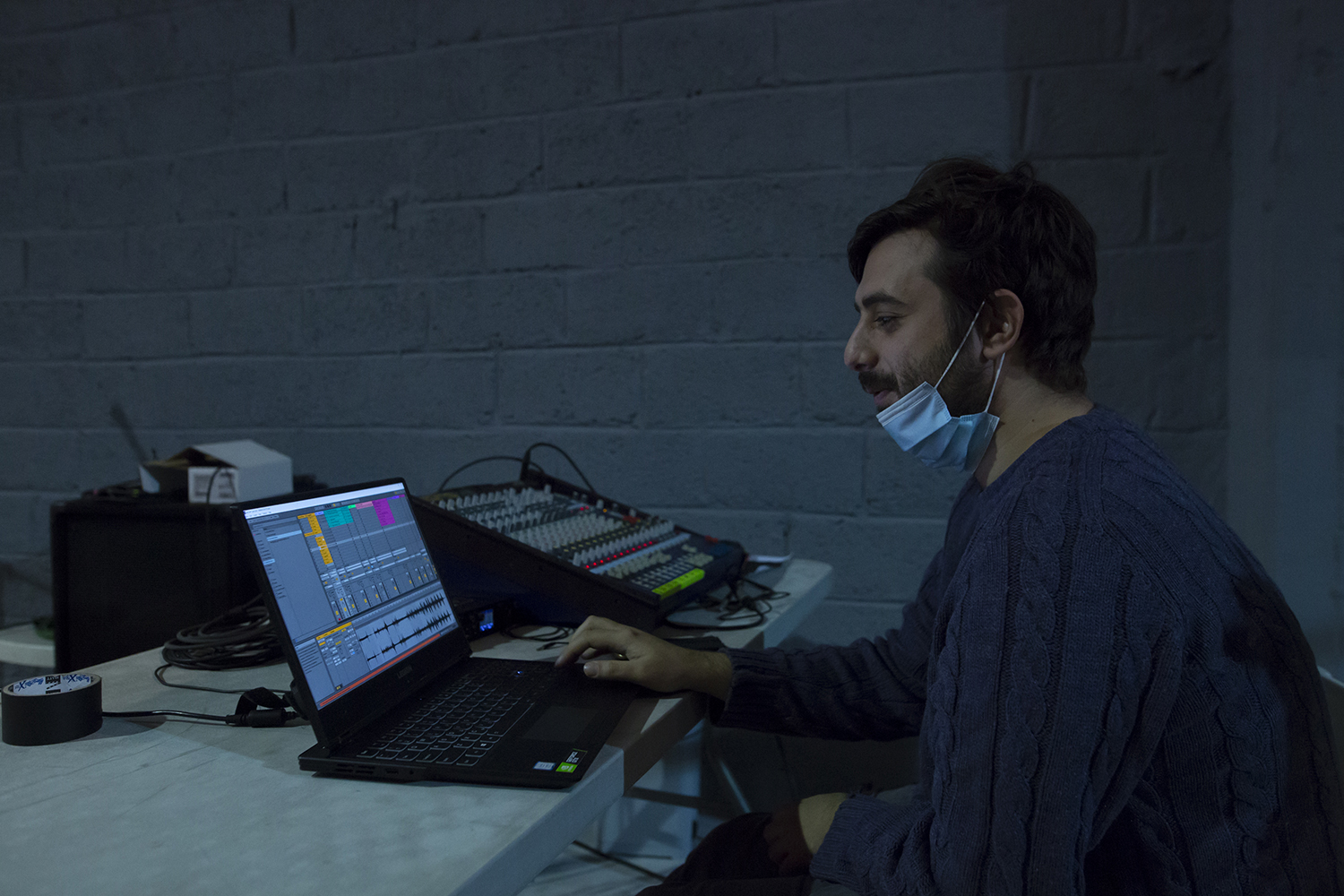 "Throughout this workshop, I came to learn a lot about Art and I also found out about the time and effort involved in making a choreography. I also realised I am quite undecided and that I can go to great lengths to achieve something, lengths I couldn't even imagine I could reach."
"What I cherish from this workshop is meeting these wonderful dancers and exchanging experiences with them. During the dress rehearsal, Marianna Kavallieratos urged me to express myself through my body rather than through my face. She helped me overcome my inhibitions and taught me how to move more freely."
"This experience helped me push myself beyond my limits and untap my creative potential. Participating in a Festival workshop was something incredible; a truly fantastic experience. Moving the workshop classes online was rather easy, given that by that point we had already established a rapport with one another."
"Through this experience I realised that Ancient Drama is not over yet. Ancient Drama does not merely exist in the texts. It is a part of our lives as we continue to invest it with new meaning. For my solo I was inspired mainly from "Antigone", especially from the fact that, even though she knows she will eventually die, she ends up doing her thing because she is compelled to do so by a higher idea, a noble cause."
"I was familiar with "Antigone" but not with "Helen." I enjoyed the fact we included certain emotions in our solos. In my own solo, I am a god of joy. I used some of Helen's traits in my choreography. Through Ancient Drama I realised I can use these characters and revisit them in today's world via dancing."
Assistant to the choreographer
Areti Athanasopoulou
Dramaturg
Paraskevi Tektonidou
Original Music
Giorgos Mizithras
Photos
Pinelopi Gerasimou
Filmed by
Christos Efthimiou
Apostolis Koutsianikoulis
Aris Pavlidis
(blæc cinematography)
Video editor
Apostolis Koutsianikoulis
Stavros Symeonidis
Audiovisual Lab
All mandatory safety measures against COVID-19 were strictly observed during the workshop.
All necessary health regulations were kept during the photoshoot.
All participants were subjected to COVID tests.
Athens Epidaurus Festival is funded by the Ministry of Culture & Sports