On the occasion of the International Day of Persons with Disabilities, the Athens Epidaurus Festival reminds us of its various initiatives aiming towards greater inclusivity of persons with disabilities and against social exclusion and discrimination.
For several years now, the Festival has been offering a ticket concession (5 euros) to all persons with disabilities, as well as having a specific telephone and online service catering exclusively to persons with disabilities for their greater convenience.
Furthermore, the Festival venues are easily accessible to persons with mobile impairment. Peiraios 260 provides wheelchairs to those in need and the Odeon of Herodes Atticus possesses wheelchair ramps. In addition, in collaboration with the City of Athens, a wheelchair ramp for persons with disabilities was created where Alkminis Street meets Sfittion Street.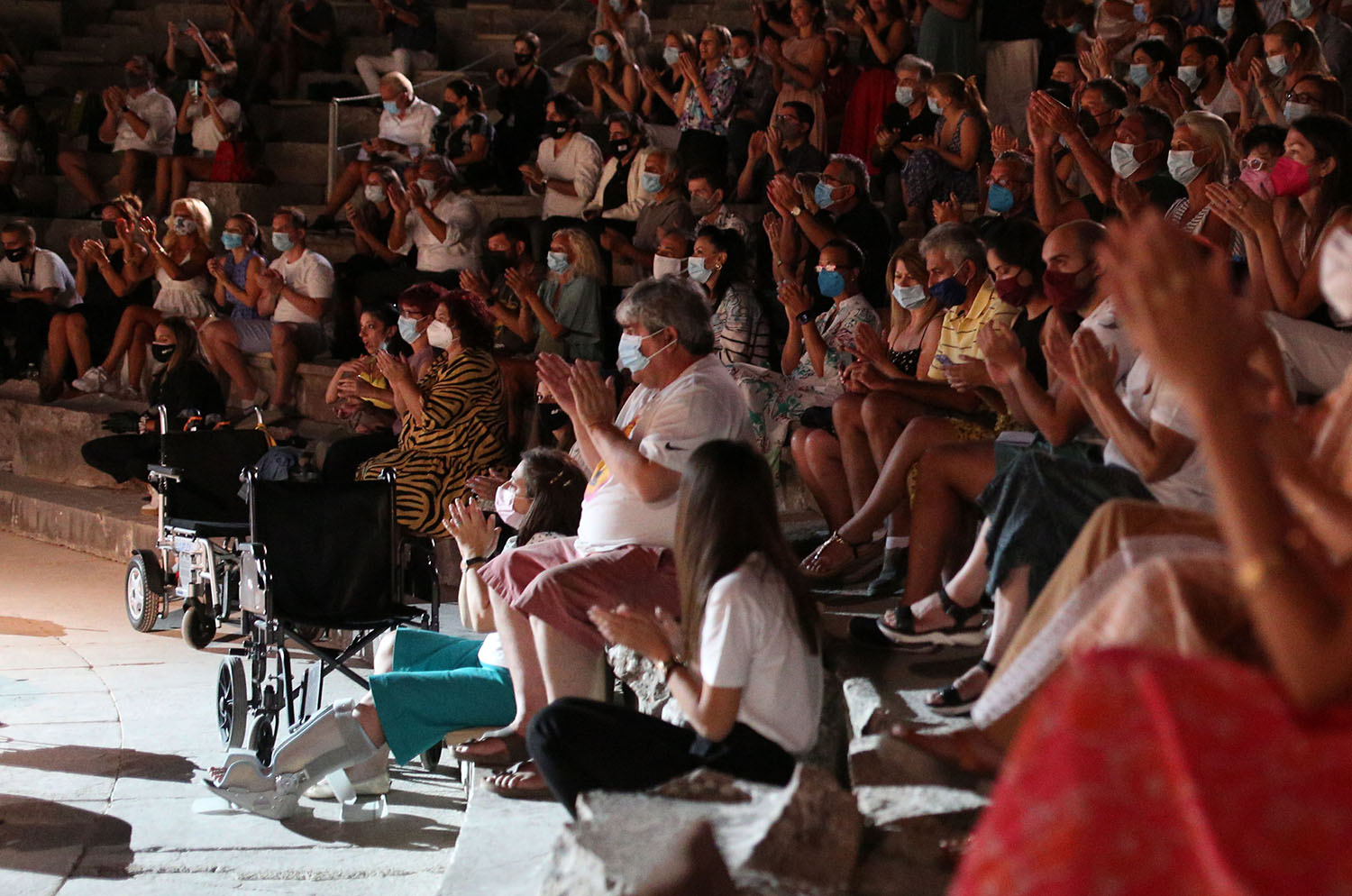 At the same time, the 2021 artistic programme sent a powerful message in favour of inclusivity through the dance performance Clear Midnight by Maria Koliopoulou and Prosxima Dance Company, featuring dancers with mobile and visual impairment. It bears mentioning that on opening night, on 8 June, at 21:00, there was audio description available for persons with visual impairment.
Moreover, the Festival's official website now possesses an accessibility menu for the convenience of persons with disabilities.
Last but not least, last summer, the Athens Epidaurus Festival President Dimitris Passas and Director General Ioannis Kaplanis signed a memorandum of cooperation with the Chairman of the Board of the Centre for Education and Rehabilitation of the Blind (KEAT) Sofia-Lefki Chamonikolaou. The signing was attended by the Deputy Minister of Labour and Social Affairs Domna Michailidou and the Deputy Minister of Culture & Sports, Responsible for Contemporary Culture, Nicholas Yatromanolakis. The memorandum provides for the training of Festival employees for better responding to the needs of audiences with visual impairment and the creation of tactile maps at the Festival venues.
As part of the collaboration with KEAT, for the first time in the Festival's history, the official programme was transcribed to the Braille system.