The Drama Short Film Festival on the Road
SCREENING SCHEDULE
Woman and Society
Starting time 20:30
Aris Kaplanidis
From the Balcony (2020)
Animation, 12΄
–
A middle-aged lady observes the world of an Athenian neighborhood from her balcony with mixed reactions from those she constantly watches, until she is no longer there and that world changes forever.
Aris Kaplanidis studied animation at the Ornerakis School of Applied Arts. His short film Porn gave him a scholarship at the Stavrakos Hellenic Cinema and Television School. In 2017 he was awarded with the 1st Pitching Award of the Drama International Short Film Festival for his film From the Balcony. Together with co-creator Elias Roumeliotis, he founded Brosinarts Animation Studios and now works exclusively on fiction animation.
Filmography
A Gospel According to Life (2015)
Same Old Blues (2010)
The Almighty Tycoon of the Ninja (2008)
Manolis Mavris
Brutalia, Days of Labour (2021)
Fiction, 26΄
–
Hard-working identically dressed girls in army uniforms; a matriarchal family; an oligarchic society. What would it look like if humans were to be replaced by bees?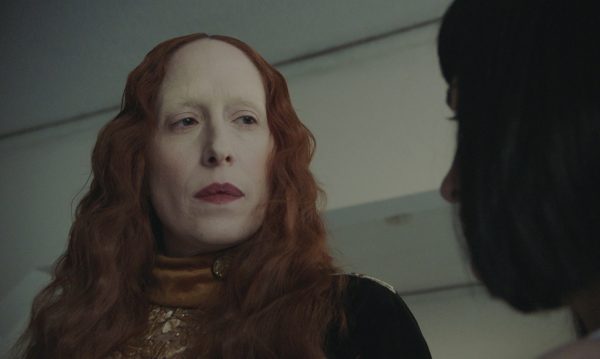 Manolis Mavris was born in Athens in 1987. He studied Graphic Design and Animation in Athens and Visual Communication in London (MA). His short films have been screened at major film festivals worldwide such as the Cannes Film Festival, BFI in London, Sarajevo Film Festival, and PÖFF (Tallinn Black Nights).
Filmography
Skin (2018)
Maneki neko (2017)
Blue train (2014)
Spyros Skandalos
Horsepower (2021)
Fiction, 15΄
–
Max, a young artist, can't climax. She exhibits a sculpture and her friends make fun of her. In her attempt to liberate her sexuality, she will lose herself in her fantasies where a black horse is hiding.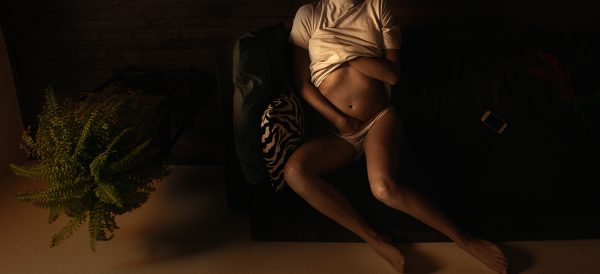 Spyros Skandalos is a director and screenwriter. He studied Audiovisual and Visual Arts Pedagogy at the Ionian University. His first short film was awarded by the Onassis Cultural Foundation and the GSC. Currently he is developing the documentary Marcia supported by the I. Costopoulos Foundation and writing a script for his new fiction project.
Filmography
Leva (2020)
I Think about the Girls who Fell in Love (2017)
Ilena (2014)
Thelyia Petraki
Bella (2020)
Fiction/Documentary, 24΄
–
Greece 1986-1987, shortly before the fall of State Socialism and just at the end of the Cold War. Before Anthi's eyes the country is changing, the world is changing and with them Christos seems to be changing too.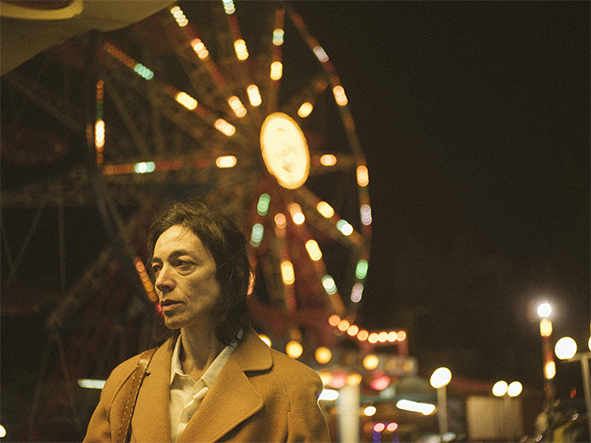 Thelyia Petraki studied Cinema at the California Institute of the Arts (USA) and Anthropology at the University College of London (United Kingdom).
Filmography
Helga Är I Lund (2017)
Me and the Others (2015)
Pray (2012)
Haris Raftogiannis
Premier Amour (2020)
Fiction, 15΄
–
Two loners meet for the first time.
Their dogs interact.
Perhaps they do too.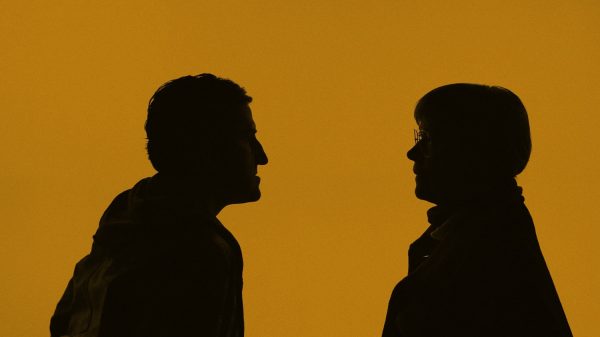 Haris Raftogiannis was born in Athens, Greece. He studied Sociology (BA), Film Direction (BA), and History and Theory of Cinema (MA). His films have been selected in numerous international film festivals and awarded in Greece. His first feature film, The River, by Blackbird Production, is currently under development.
Filmography
Mr. Jones (2020)
True Blue (2016)
A Silent Sea (2012)
Seeder's Seeds (2011)
The Butcher's Bench (2007)
Freedom
Starting time 22:00
Evi Kalogiropoulou
Motorway 65  (2020)
Fiction, 15΄
–
Motorway 65 is set at the edge of the city, within the urban industrial environment of Aspropirgos, home to numerous immigrants, many of whom Pontic Greek migrants from Russia. Motorway 65 is like a succession of small explosions of life on the side of the great highway that leads to Athens.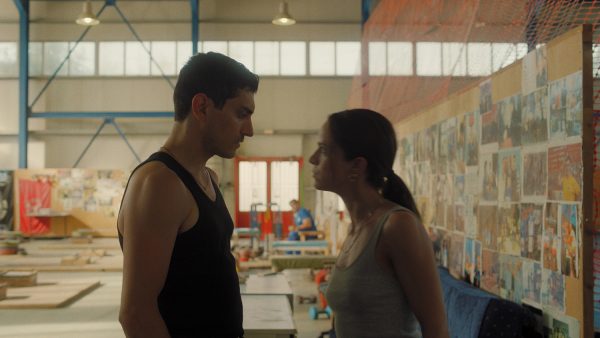 Evi Kalogiropoulou is a visual artist and filmmaker. She is currently completing her postgraduate studies at the Royal College of Arts in London. Her films have been screened in London, at the Chisenhale Gallery, the Whitechapel Gallery, and the British Film Institute.
Memi Koupa
Creatures of the Night (2021)
Fiction, 15΄
–
A creature of the night wanders around the streets of Athens, protecting the vulnerable. Is it an urban myth or does it really exist? One night, the characters of the film that will cross paths with it, will approach each other and, for the first time in a while, fall asleep.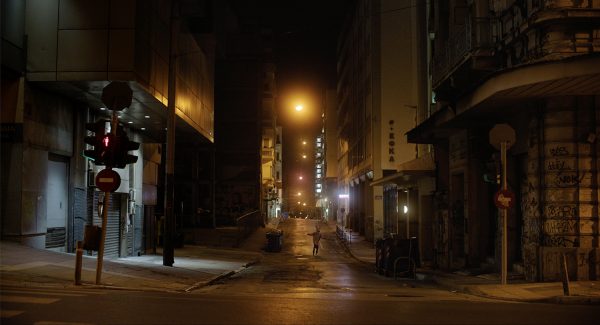 Memi Koupa was born and lives in Athens. She is a director and screenwriter with a long experience in the production of commercials, experimental and fiction short films, as well as music videos and short documentaries. Her work as a video artist has been presented at group exhibitions in Greece and abroad and her short films have been screened at international film festivals.
Filmography
A Patch of Blue (2019)
Pink (2016)
Black Box (2009)
Yorgos Teltzidis
Souls All Unaccompanied (2021)
Fiction, 26΄
–
Bahar is a 12-year-old unaccompanied refugee who lives in a guest house for underage refugees. Katia is a young woman who works there as a caretaker, an ex-con who just wants to get her life straight. When Bahar's reality takes an ugly turn, Katia will be there for him.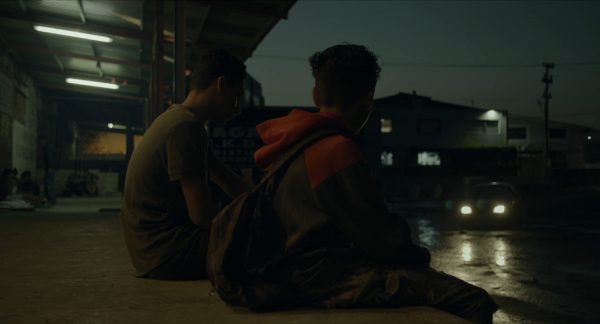 Yorgos Teltzidis studied Cinema and European Culture and is co-founder of production company Long Shot Films. He won the Screenplay Award at the Drama International Short Film Festival twice for Generator (2013) and Vouta (2020) and has been nominated twice for the Greek Film Academy award for his short films Dam and Vouta.
Filmography
Vouta (2020)
Dam (2017)
Dye (2014)
Kyrios P (2012)
Dimitris Zahos 
Vouta (2020)
Fiction, 18΄
–
Vouta is a pigeon breed that flies all the way up to the clouds, then dives at 230 km/h and slows down just before reaching the ground. Christos is a teenager who lives in a disadvantaged neighborhood of Athens. He has to find a way to avoid conflict with his father who has just got home from prison, the same way his beloved pigeons avoid collision.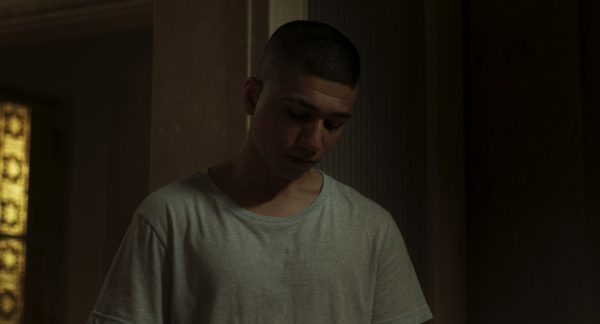 Dimitris Zahos was born in Thessaloniki. He studied Computer Science at the University of Macedonia and Film Studies at the Aristotle University of Thessaloniki Fine Arts Faculty. Since then he has worked in film, television and theatrical productions, and taught film at High school and University. He has directed fiction and documentary shorts, as well as a documentary TV series. He has designed and directed videos for theatre performances and video art installations.
Filmography
Australia (2017)
Mission: Zeus (2012)
Penguins (2011)
Thanasis Tsimpinis
Escaping the Fragile Planet (2020)
Fiction, 17΄
–
A few hours before the world ends, two men have an unexpected encounter, while a strange pink fog is spreading throughout the city. There is neither past nor future for them, only the space in between, where they just decide to live, despite the violent touch of time.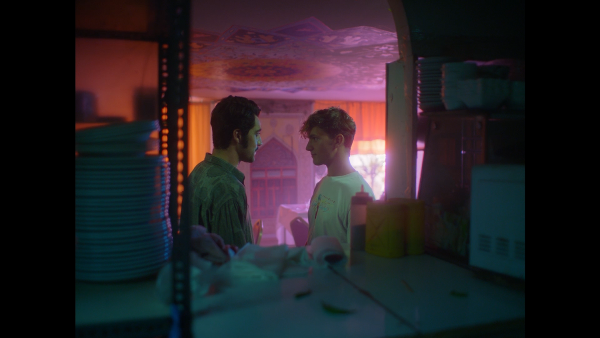 Thanasis Tsimpinis is an Athens-based filmmaker and chocolate lover. Shortly after completing his bachelor's degree in Social Administration and Political Science, Thanasis started off his career as a director and editor in music, fashion and experimental videos. He is now a proud "Vimeo Staff Picked" creator for his award-winning short film "Fawns" (2014), while working as a director in TV commercials for well-known brands.
Filmography
Fawns (2014)