THEATRE
Frank Castorf
Medea
–
21 & 22 July | 21:00
Ancient Theatre of Epidaurus
The much-awaited performance of Euripides' Medea by the great German director Frank Castorf will be presented in world premiere at the Ancient Theatre of Epidaurus on 21 and 22 July.
The long-standing director of Berlin's Volksbühne (Theatre of the People) comes for the first time to the Ancient Theatre of Epidaurus to present his own version of Medea, with a glittering cast of Greek actresses and actors.
The performance features:
Maria Nafpliotou, Evdokia Roumelioti, Stefania Goulioti, Sofia Kokkali, Angeliki Papoulia, Nikos Psarras, Aeneas Tsamatis and Nikolas Hanakoulas.
The performance in Frank Castorf's words
On May 10, the German director came to Athens for rehearsals and gave a lengthy press conference in which, among other things, he said:
"It is a great honour to present a performance at the Ancient Theatre of Epidaurus in front of thousands of people."
Expanding on his thoughts on the play, he mused:
"What do you really do after reading Medea? Euripides' play is monumental and has travelled through time. It's like soil being cultivated over and over again". Concluding his reference to the ancient tragedian, he pointed out: "Euripides is as relevant as a sphere floating in a sea of mercury. No matter how hard you try to sink it, it will keep coming to the surface".
"The time of dignity for the female gender has arrived."
"The time of dignity for the female gender has arrived! Drink, make wars, kill your women! I despise you, men!"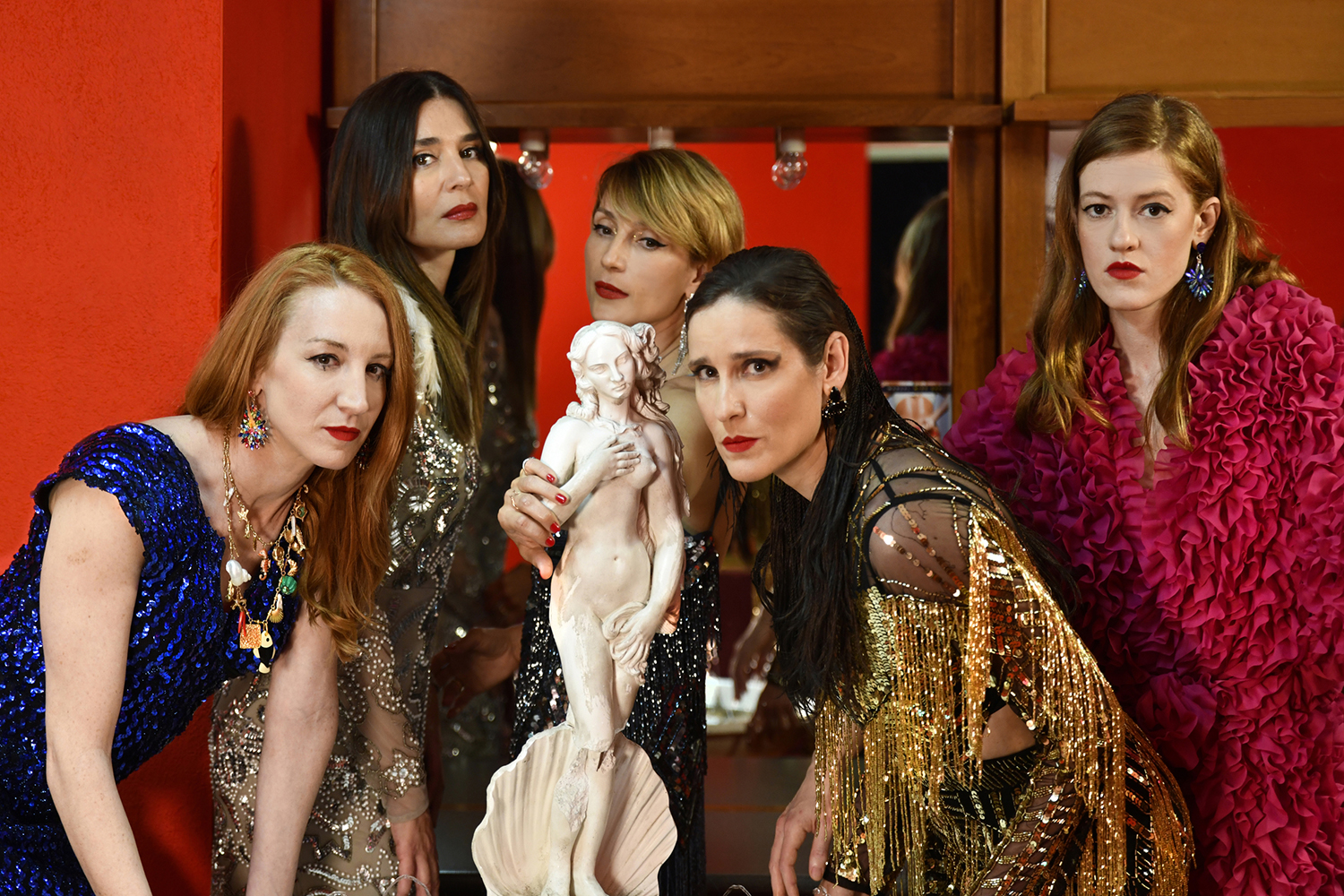 Frank Castorf will present his own Medea based on Euripides' play, a groundbreaking tragedy for its time: "2,500 years ago Euripides presents a very feminist theme in front of 15,000 spectators. Making us think and reflect on what it means to be a woman is remarkable. A woman alone and persecuted. A woman in this so many-year-old architectural construction. When I visited the empty Ancient Theatre of Epidaurus, in winter, I too felt that loneliness."
"Seneca described Medea as the goddess of revenge. I see her as a woman on the Sun's chariot (Helios is her father's father) who goes off leaving behind her a world on fire."
"In the world Euripides builds, Medea is a woman who will destroy you if you mess with her. So it's a beginning, a picture of a matriarchy."
 "I am the angel of despair. With my hands, I give out drunkenness, stupor, oblivion, pleasure, the torment of bodies."
A few words about Castorf
He is a director who is not afraid to dare, an intellectual of European theatre. We first encountered him at the 2007 Festival with Céline's North and then he returned in 2017, at Peiraios 260, with The Gambler, a play based on Dostoevsky's novel.
At Epidaurus, Castorf will present a performance based on the tragedy of Euripides, Medea, though coupled with the words of the German writer, Heiner Müller, and the poète maudit, Arthur Rimbaud.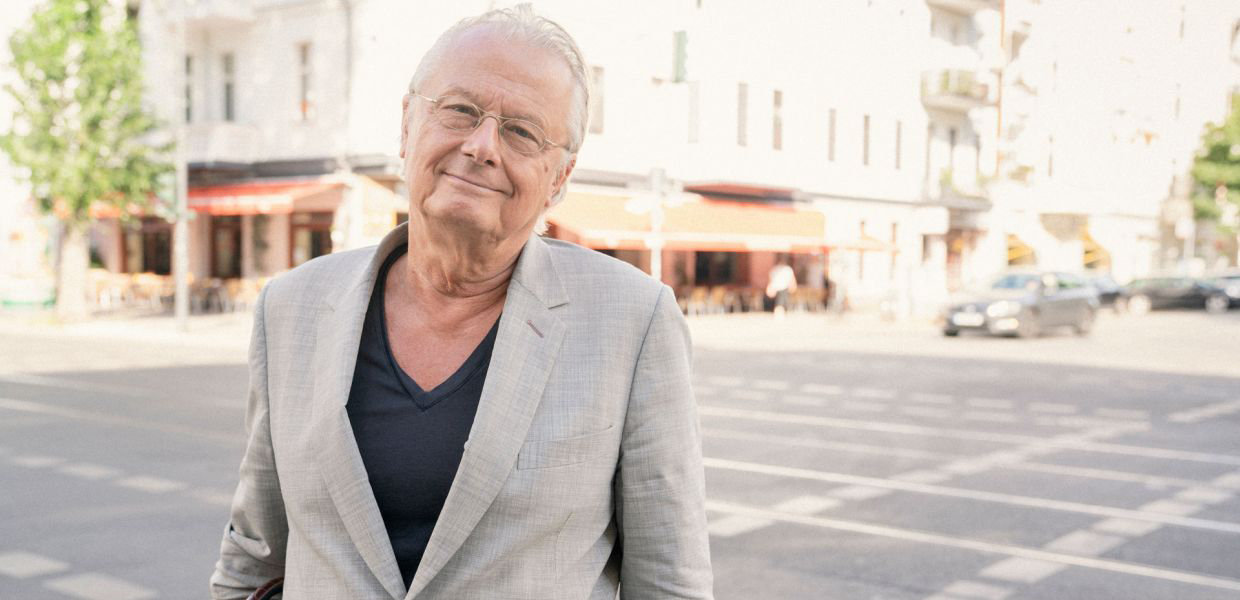 "We use three texts written about Medea by Heiner Müller: Despoiled Shore, which he wrote as a young man, Medea Material, and Landscape with Argonauts, as a recollection of Greek antiquity."
The actresses and actors of Frank Castorf
At the Ancient Theatre of Epidaurus, we will see the mythical figure of Medea unfold on stage through five actresses: Stefania Goulioti, Sofia Kokkali, Maria Nafpliotou, Angeliki Papoulia and Evdokia Roumelioti.
"I met five women and felt a lurking threat: who will play Medea? – They will all play Medea," explains Frank Castorf. "Every woman contains the potential of being a Medea, because every woman, every person interprets this role differently and, in the end, understands it differently."
The protagonists of Medea, describe their theatrical journey in the universe of the German director.
Maria Nafpliotou
"This is the happiest moment in my career. I feel no anxiety, only joy. It's like a game."
Evdokia Roumelioti
"I am very grateful and lucky to be working with Castorf. He gives immense freedom and confidence on stage."
Nikos Psarras
"Many times we see a mind that's galloping. We are shocked by Castorf's knowledge of Greek culture, even in music. You don't expect that from a German."
Aeneas Tsamatis
"It is a jigsaw puzzle, a dramaturgy that reveals itself day by day."
Angeliki Papoulia
"Castorf unfolds his thoughts freely, turning us into participants in the making of the performance."
Sofia Kokkali
"In our first meeting, he just let his thoughts unravel and created an entire world."
Nikolas Hanakoulas
"Frank Castorf wants to create real life on stage. His way will lead us to something unique."
Stefania Goulioti
"In the performance, we will see Frank Castorf's universe. His thought is like a Hieronymus Bosch painting, where all the fundamental questions of humankind emerge."
Frank Castorf does sum up the essence of Medea in a few sentences: «The world we live in is not good; it is not nice. That's why all we have left is a desire for it to be nice. This desire is exactly what we call rebelliousness. This is what happens to Medea, who reacts to the world around her. She therefore destroys it, leaving at the end with the Sun's chariot in the heavens».
Medea by Frank Castorf at the Ancient Theatre of Epidaurus on 21 and 22 July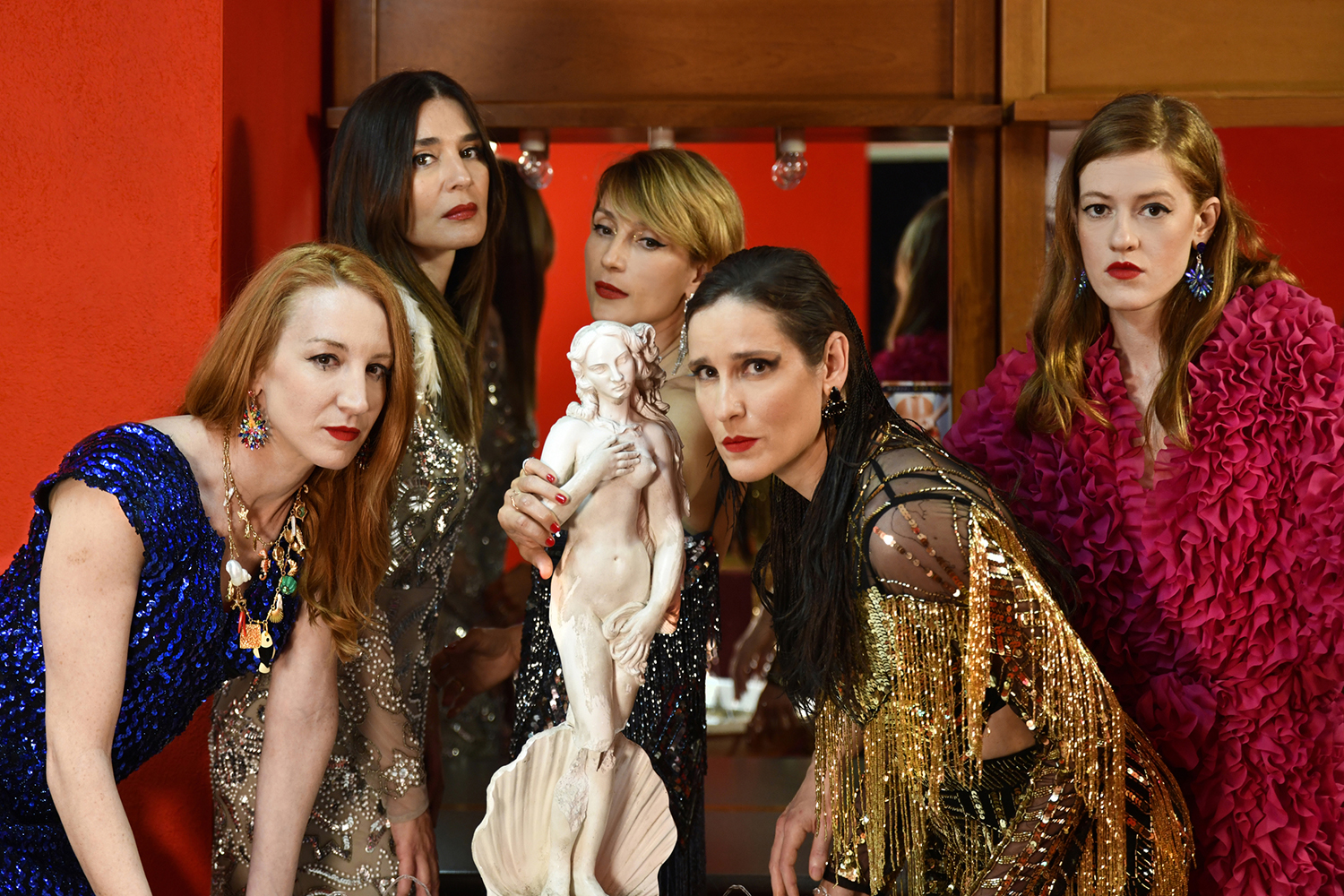 Translated by Stratis Paschalis (Medea by Euripides*), Helene Varopoulou (Despoiled Shore, Medea Material, Landscape with Argonauts by Heiner Müller**)
Directed by Frank Castorf
Set design Aleksandar Denic
Costume design Adriana Braga Peretzki
Music William Minke
Lighting design Lothar Baumgarte
Video Andreas Deinert
Artistic production management Sebastian Klink
Dramaturgy Grigoris Liakopoulos
Assistants to the dramaturg Giannis Varsos, Despina Pavlidi
Assistant to the set designer Anna Biza
Assistant to the costume designer Margarita Tzannetou
Artistic production management assistants Efi Revmata, Danai Spilioti
Production assistant Zoi Kanellopoulou
Boom operator Lydia Zerva
Video editor Eleni Korda
Make-up artists Vina Efstratiadou, Anastasia Dipsala
Dressers Evdokia Kakiouzi, Christina Sotiropoulou
Sound technician Ilias Flammos
Photography Alex Kat
Cast (in alphabetical order) Stefania Goulioti, Nikolas Hanakoulas, Sofia Kokkali, Maria Nafpliotou, Angeliki Papoulia, Nikos Psarras, Evdokia Roumelioti, Aineias Tsamatis
Executive production BEE DRAMAQUEENS / Rena Andreadaki, Zoe Mouschi
The performance rights for the plays Despoiled Shore, Medea Material, Landscape with Argonauts by Heiner Müller (Verkommenes Ufer, Medeamaterial, Landschaft mit Argonauten) are granted exclusively in Greece by the SCHAUSPIEL Theaterverlag Berlin GmbH publishing house.
Special thanks to Stratis Paschalis for the permission to use excerpts from A Season in Hell and Illuminations by Arthur Rimbaud in his own translation, as well as to Grigoris Liakopoulos for the excerpts of Medea that he re-translated.
* Kapa Publishing House, 2023.
** Agra Publications 1997.
MAIN BOX OFFICE: Syntagma square (City of Athens info point) | Mon-Fri 10:00-18:00 – PHONE BOOKING: +30 2118008181 | Mon-Fri 10:00-18:00 – Persons with disabilities: +30 210 3221 897 | Mon-Fri 10:00-17:00