Electronic music and hip hop culture are coming to the Athens Festival through two sections, targeted to an even broader audience. Both sections were first announced last March and were warmly received. Chronotopia is an international collaboration between the Athens & Epidaurus Festival, Goethe Institut-Athen and Berlin's CTM Festival. Layers of Street is an original section of events with a focus on hip hop culture and street dance. The first events will kick off as part of the Open Plan programme with two unique workshops that will give us a foretaste of the things to come at the 2021 edition of the Athens Festival.
–
---
Open Plan for Artists
CHRONOTOPIA
Αντηχήσεις / Echoes
Electronic music composition artistic lab by Akis Sinos and Anke Eckardt
*
Workshops, webinars, lectures, concerts and club nights! Next summer, Chronotopia will takes Peiraios 260 by storm, inviting audiences and artists to enjoy a series of events that will foreground electronic and experimental music. Originally announced last March, Chronotopia is the product of a special collaboration between CTM and Goethe Institut-Athen. For the past 21 years, CTM has been a leading force in highlighting experimental and electronic music, as one of the pioneering festivals of its kind. The events falling under the banner of Chronotopia are set to begin this November with Αντηχήσεις / Echoes, an electronic music composition artistic lab, led by Akis Sinos and Anke Echardt. The open call began a few days ago. Deadline for applications: 25 October.
This online workshops is addressed to professional composers and sound artists and aims to highlights 'echoes', i.e. points of contact between past and contemporary music. Focusing on media-archeological research and archives, participants will have the opportunity to conduct research on the Contemporary Music Research Centre (KSYME) in Athens. Under the guidance of Greek artist and researcher Akis Sinos and German artist and researcher Anke Eckardt, each participants will create an original work of electronic music, drawing inspiration from past music. The six original sound works will be presented at the 2021 Athens Festival, at Peiraios 260.
*
Number of participants: 6
Location: online
Time frame: November – December 2020
Learn more and apply until 25 October here.
*
*
Open Plan for Artists
LAYERS OF STREET
Workshop for professional dancers by Kader Attou
*
The Athens & Epidaurus Festival welcomes hip hop and street dance culture through a series of original events scheduled to be presented in the summer of 2021: street dance battles, live street events in squares and outdoor spaces, meetings with distinguished dancers from different aspects of the hip hop dance culture, and contemporary performances at Peiraios 260. The Festival welcomes street dancers, giving them space to create, while also inviting young (and not just that) audiences to be actively engaged with the Festival.
The dance workshop run by Kader Attou and his dance company, Cie Accrorap, is perhaps the best way imaginable to kick off this series of events. Attou is the first choreographer who originally came from the hip hop scene and became director of Le Centre Chorégraphique National de La Rochelle. A ground-breaking artist, who has popularised hip hop culture in France and around the world, Kader Attou choreographs a one-of-a-kind universe in constant motion, at the crossroads of contemporary dance, hip hop and circus art. Attou, who started out as a dance artist in 1989, represents a new generation of French choreographers who have given hip hop dance an aesthetic dimension, connecting it with the contemporary stage.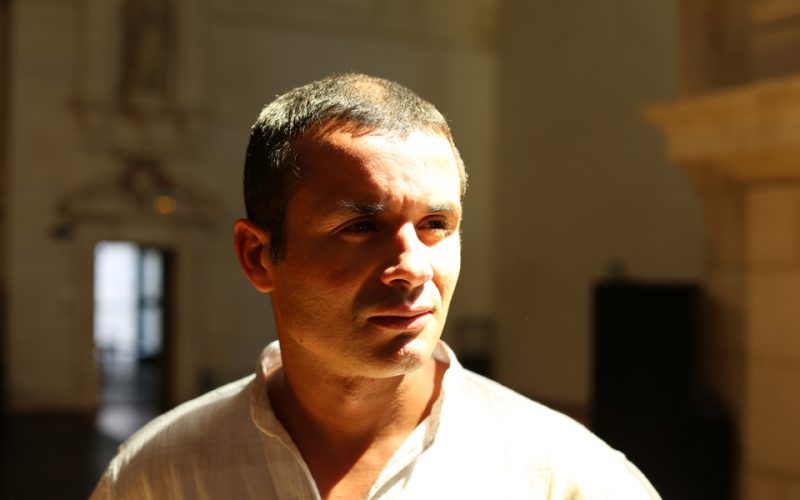 Attou will run a five-day technique, improvisation and performance workshop for professional dancers, both hip hop and contemporary dancers. The workshop will take place around late November. The open call will be published late October at the Festival's official website: aefestival.gr
The Athens Epidaurus Festival is funded by the Ministry of Culture & Sports