blitz company
Cinemascope


A ghost roams over Europe...

Always creatively alert, "blitz" are experimenting with a performance blurring the border between cinema and theatre. Wearing wireless headphones, the audience will watch the action unfolding outside through a large window.

The heroes of Cinemascope live out the last two hours of the world together with the audience, in a single "shot" dominated by an endless parade of passers-by, directed or otherwise. Street choreography — at once personal and communal, hidden and public — takes place before our eyes, yet is not meant for us. It is written by the street itself.
---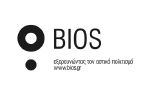 ---
BIOS
03/06/2010 at 21:30
10/06/2010 at 21:30
17/06/2010 at 21:30
24/06/2010 at 21:30