Fashion editorial for Marie Claire Greece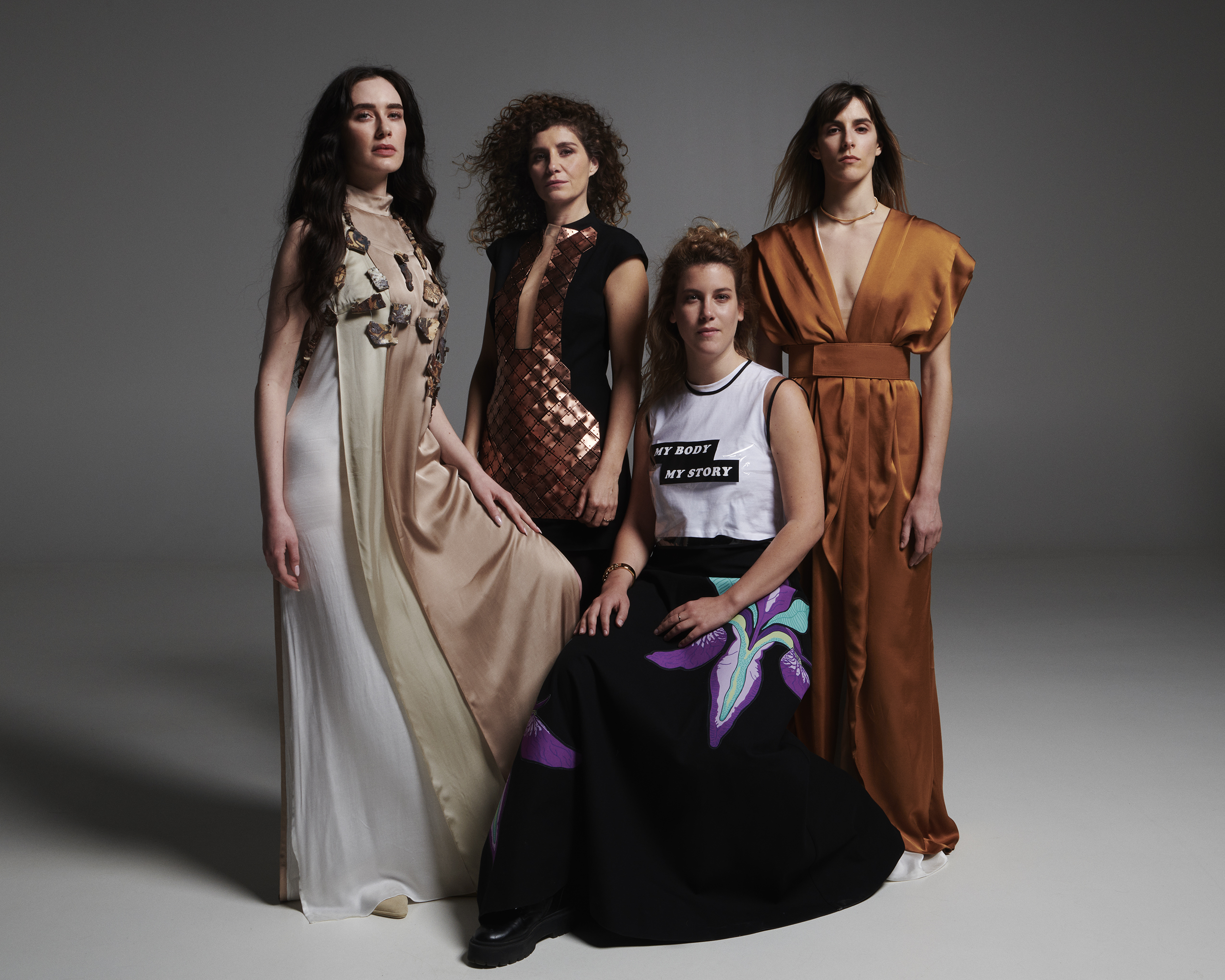 Beautiful Helen never reached Troy; only her likeness did. Restoring the reputation of the mythical heroine, yet also revealing the inconceivable futility of the Trojan War, Euripides looks at the concepts of beauty, feminine identity and dignity, as well as the fundamental polarity of appearance and reality as depicted in the relationship between what seems to be and what really is.
This year Morphés 2022, the second fashion education workshop, drew from Euripides' Helen and was implemented under the guidance of internationally acclaimed Greek designer Christos Costarellos alongside a team of established fashion and theatre professionals.
Six participants, without any previous experience in fashion required, were selected to attend lectures on the history of clothing, design, and the theory of colour and textile. After that, in Christos Costarellos' workshop, they created an equal number of original garments inspired by the heroine of Euripides' ironic drama. Their creations were first revealed at Nikos Papadopoulos' photoshoot and the final outcome was presented in a special Festival fashion editorial in the May issue of Marie Claire Greece.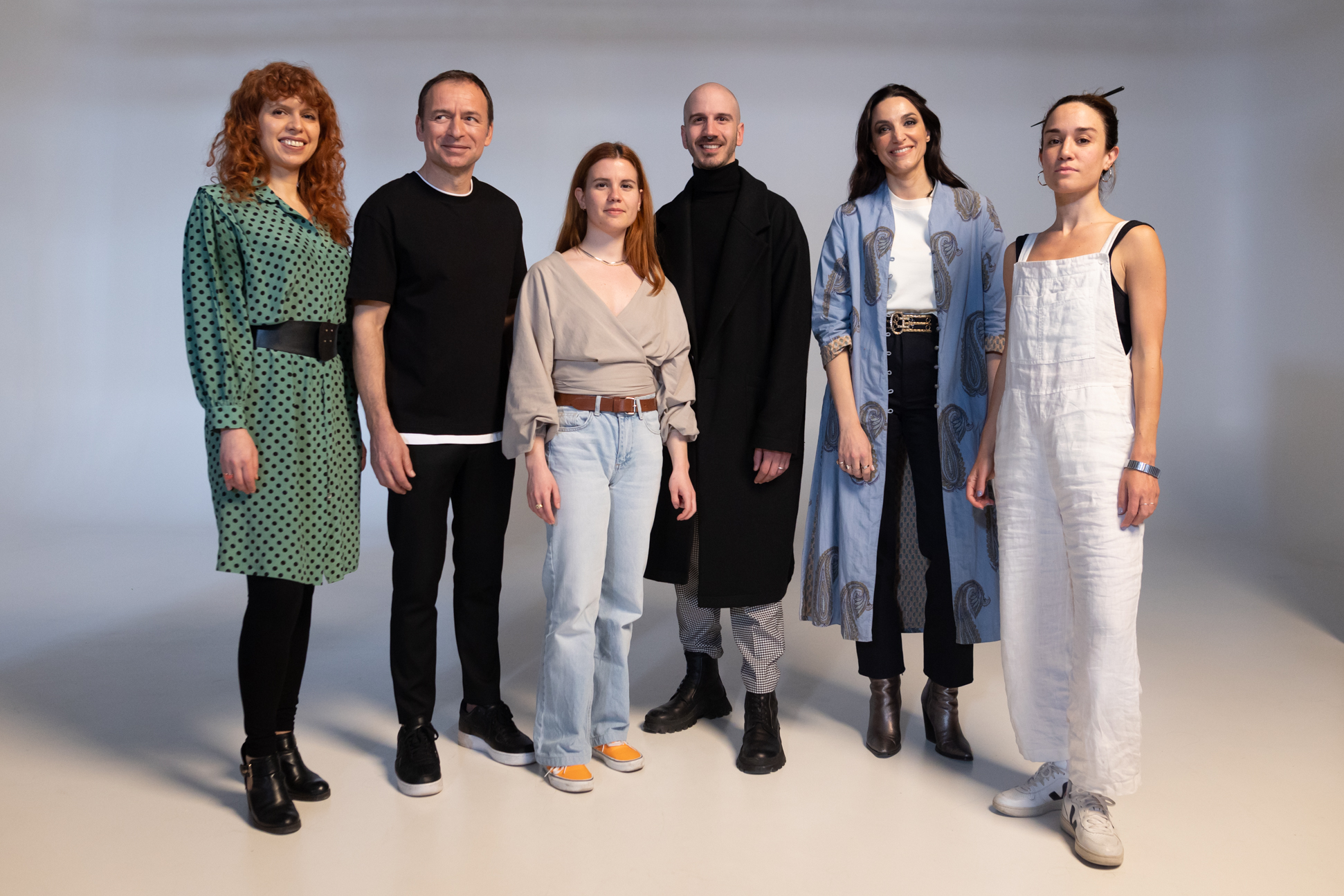 Morphés, a concept by Artistic Director Katerina Evangelatos within the Athens Epidaurus Festival Open Plan context, shed a different light to the creative dialogue between Fashion and Ancient Drama.
Participation in the workshop is complimentary.
With the support of the International Network of Ancient Drama.
The Creations
At last, who is Helen that inspired this year's participants? Is it every woman of today? An Instagram persona? The mirror of desire? An elusive and demonic woman? Feminist and dynamic?
Jenny Andritsou
Architect
"My Helen could be any woman: sensitive and dynamic alike, intelligent, inventive, potentially fatal. In a way she represents our multidimensional feminine nature. The form I gave to my Helen is, thus, her dual nature: soft and malleable mostly but not without some sharp and rigid points. My source of inspiration was mainly ancient Greek sculpture."
Jenny Andritsou's creation was worn by actress Aurora Marion.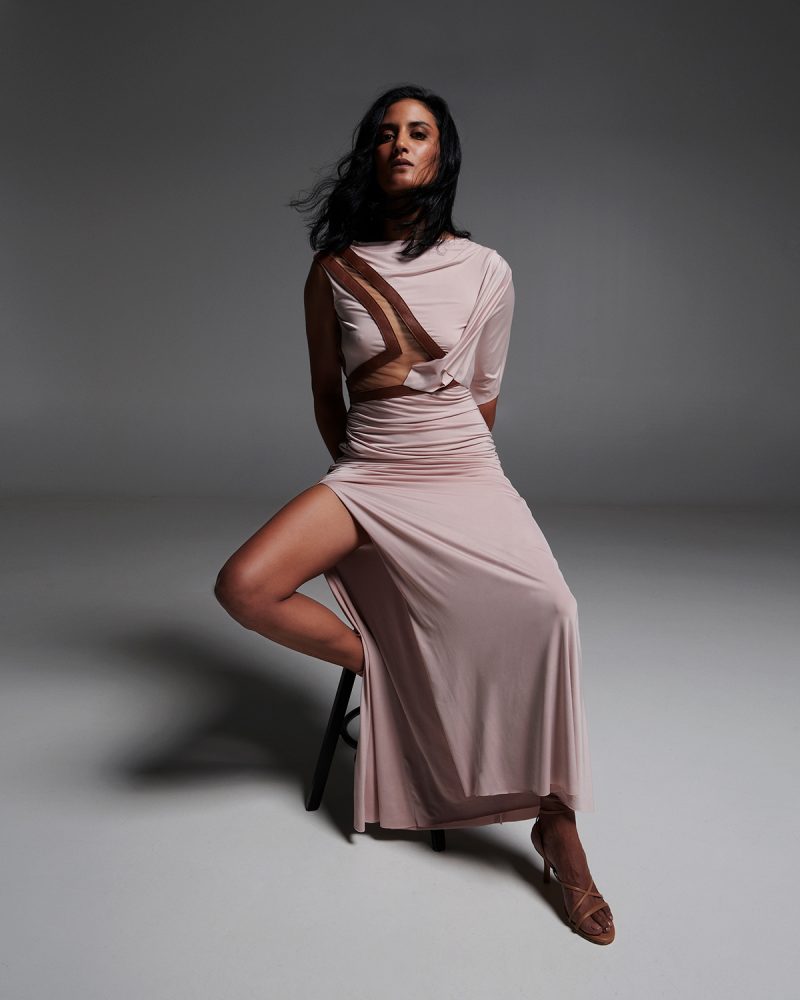 Stavros Dimopoulos
Actor
"My Helen is a person who lives among us. She posts photos on social media which anyone can comment on. She has built an Instagram persona, an avatar, and nobody knows if she is actually like that in real life. My Helen stands before her mirror every day wondering what her actual image is: is it the one she has about herself or the image others have about her?"
Stavros Dimopoulos' creation was worn by dancer Anastasia Valsamaki.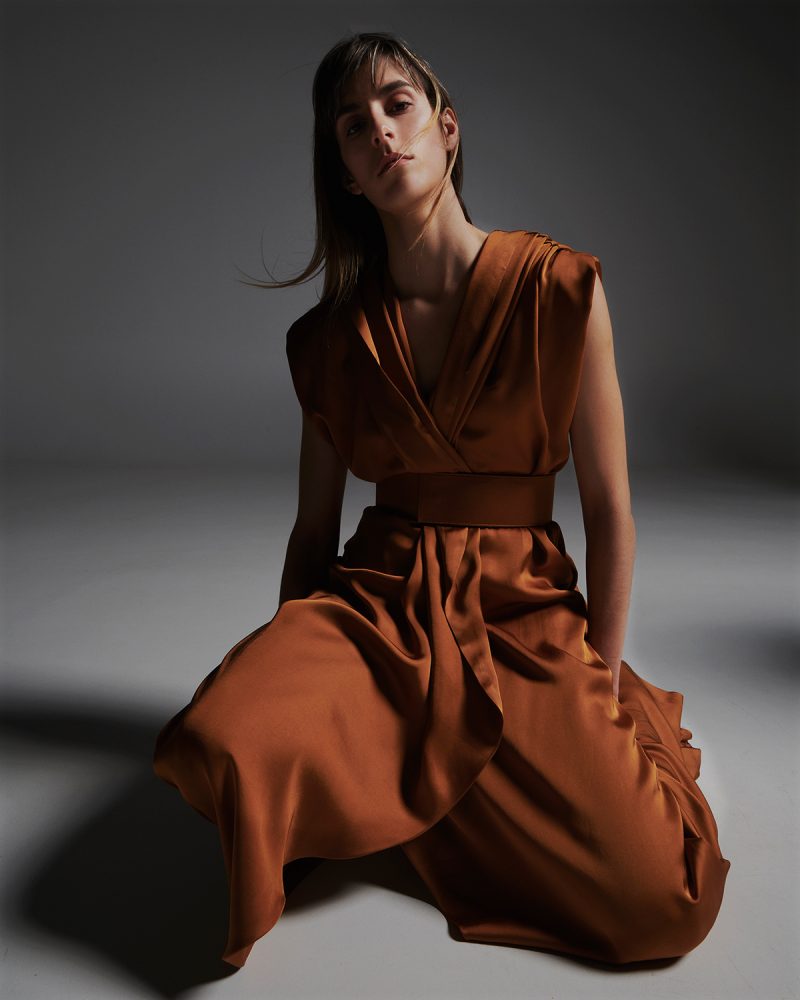 Nektarios-Erotokritos Stergiopoulos
Art director
"To my opinion, Euripides' Helen embodies desire; the desire that sometimes cannot be fulfilled but when is eventually fulfilled its face/form changes. To me, Helen is the mirroring of human desires so I tried to approach her in terms of form. I created a bronze mosaic – a Danish material symbol – on the dress, which resembles a mirror."
Nektarios-Erotokritos Stergiopoulos' creation was worn by actress Alkistis Poulopoulou.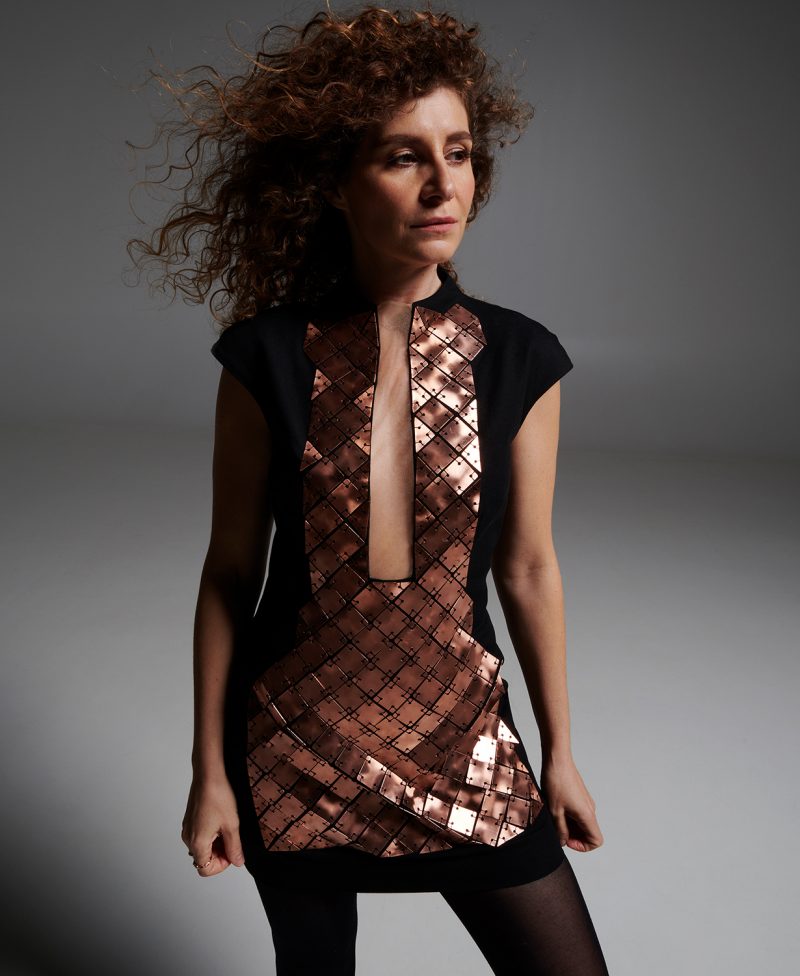 Theodora Malamou
Visual artist
"My Helen distances herself from mainstream descriptions. In our times, Helen chooses to define her identity on her own and reminds us that only she has ownership over her body."
Theodora Malamou's creation was worn by actress Eleni Boukli.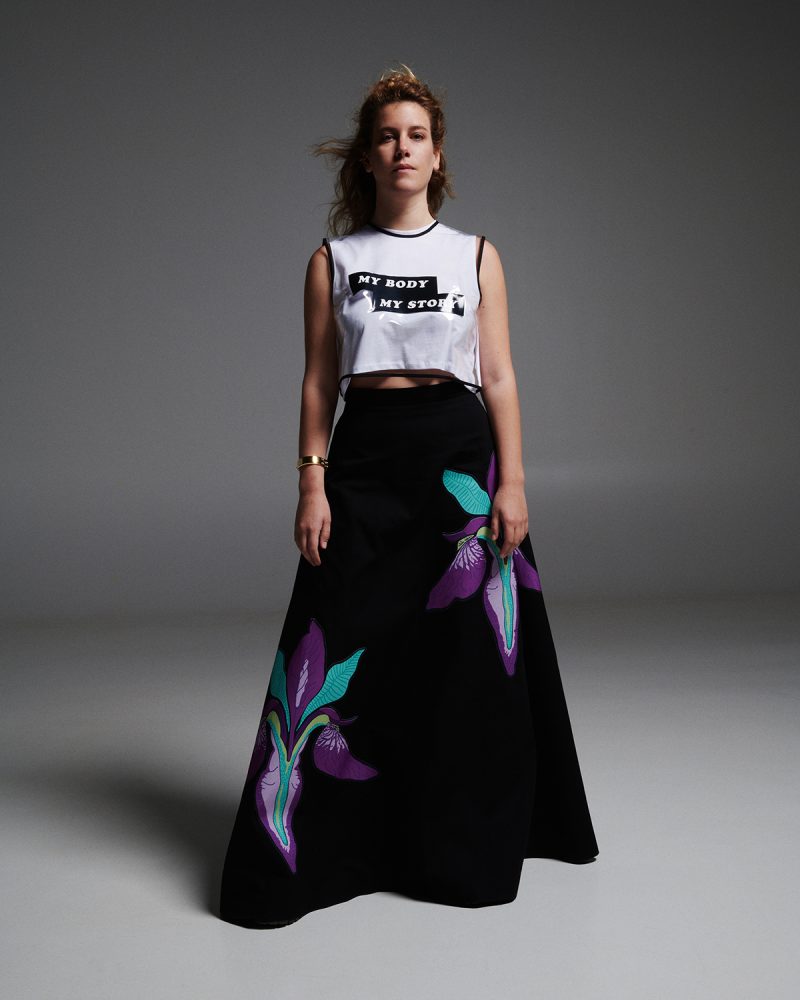 Myrto Grapsa
Dancer
"Perhaps at the point where one resists without hope; perhaps that's where what we call human history, as well as human beauty, begins. It is in this excerpt from Helen by poet Yiannis Ritsos from where I draw my own Helen: a woman in the now with human features, yet also with something elusive, demonic. Her hands are covered in blood from a war which she had not chosen whereas through the memories of her body and desires, she will restore her name."
Myrto Grapsa's creation was worn by dancer Ioanna Paraskevopoulou.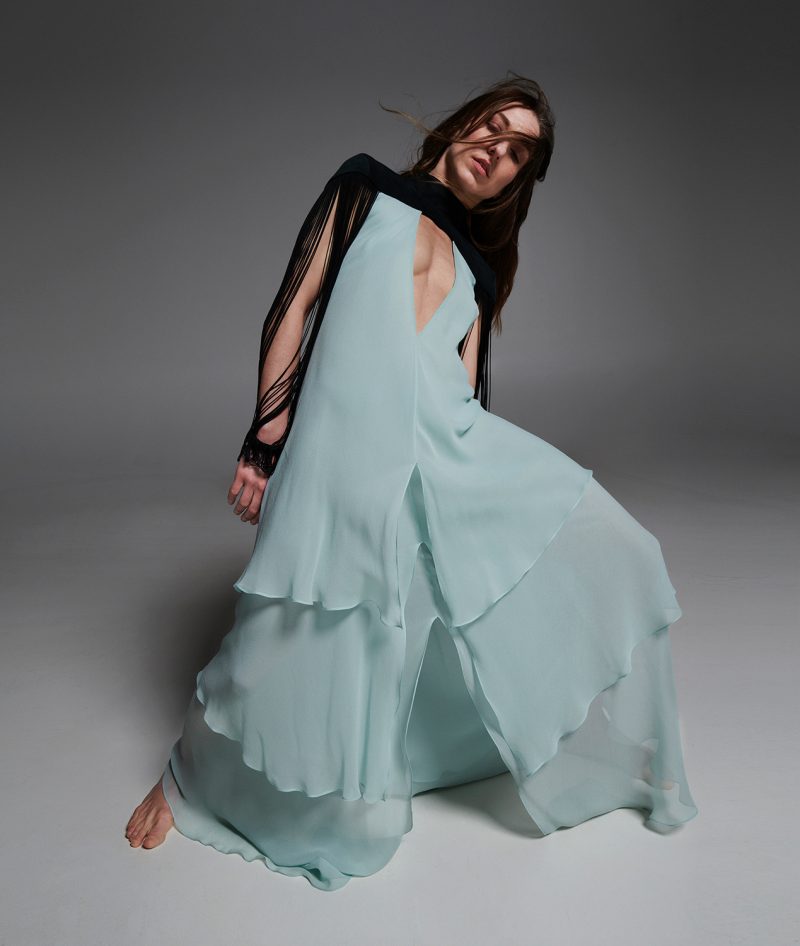 Myrto Patramani
Visual artist
"I want to give Helen of Troy the chance to have a different hypostasis than that attributed to her by men in the past. I use symbols and references from Euripides' work and mythology, and polarities as springboards for creation: Strength / Sensitivity, Femininity / Feminism, yet also concepts or key words such as "second skin", "identity", "mirror", "transparency". Moreover, there are references to Lysistrata and also the famous set of sculptures Lick and Lather (1993) by Janine Antoni."
Myrto Patramani's creation was worn by actress Maira Gravani.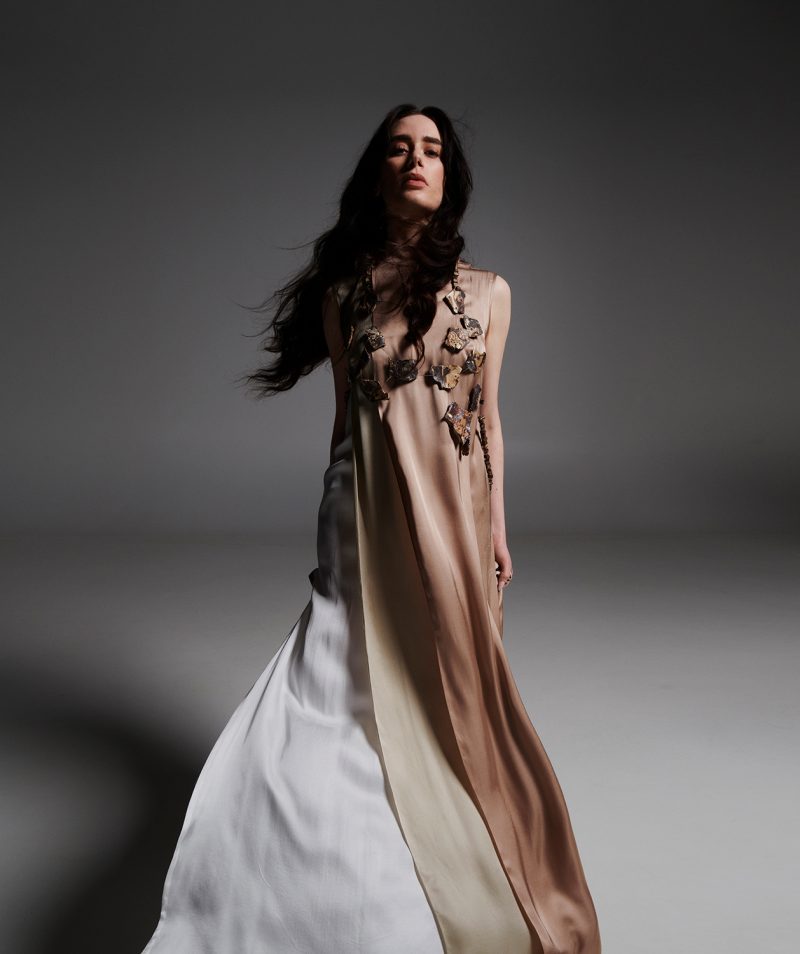 Editorial photographer Nikos Papadopoulos
Fashion curator Elina Sygareos
Backstage photographer Pinelopi Gerasimou
Video Apostolis Koutsianikoulis
Make-up Alexandra Spyridopoulou (global senior artist) & Katerina Stamou (education manager) for MAC Cosmetics
Hairstylists Katerina Kyritsi & Alessia Mitri (AVEDA TEO Hair Salons) with AVEDA products
Artistic concept Katerina Evangelatos, Stage Director and Artistic Director of the Athens Epidaurus Festival
Workshop development Christos Costarellos
Workshop assistant manager Maria Stavropoulou
Theatre researcher advisor Elli Gavriil
Lecturers Vassilis Noulas (director – visual artist), Elsa Charalambous (visual artist, colour expert), Nicholas Georgiou (Fashion Director Vogue Greece), Lydia Vousvouni (designer), Maria Manolaki (textile expert), Areti Kominou (moulage expert and patternmaker), Antigoni Drakou (modelist)
Athens Epidaurus Festival is funded by the Ministry of Culture & Sports