The Backstage of the Photoshoot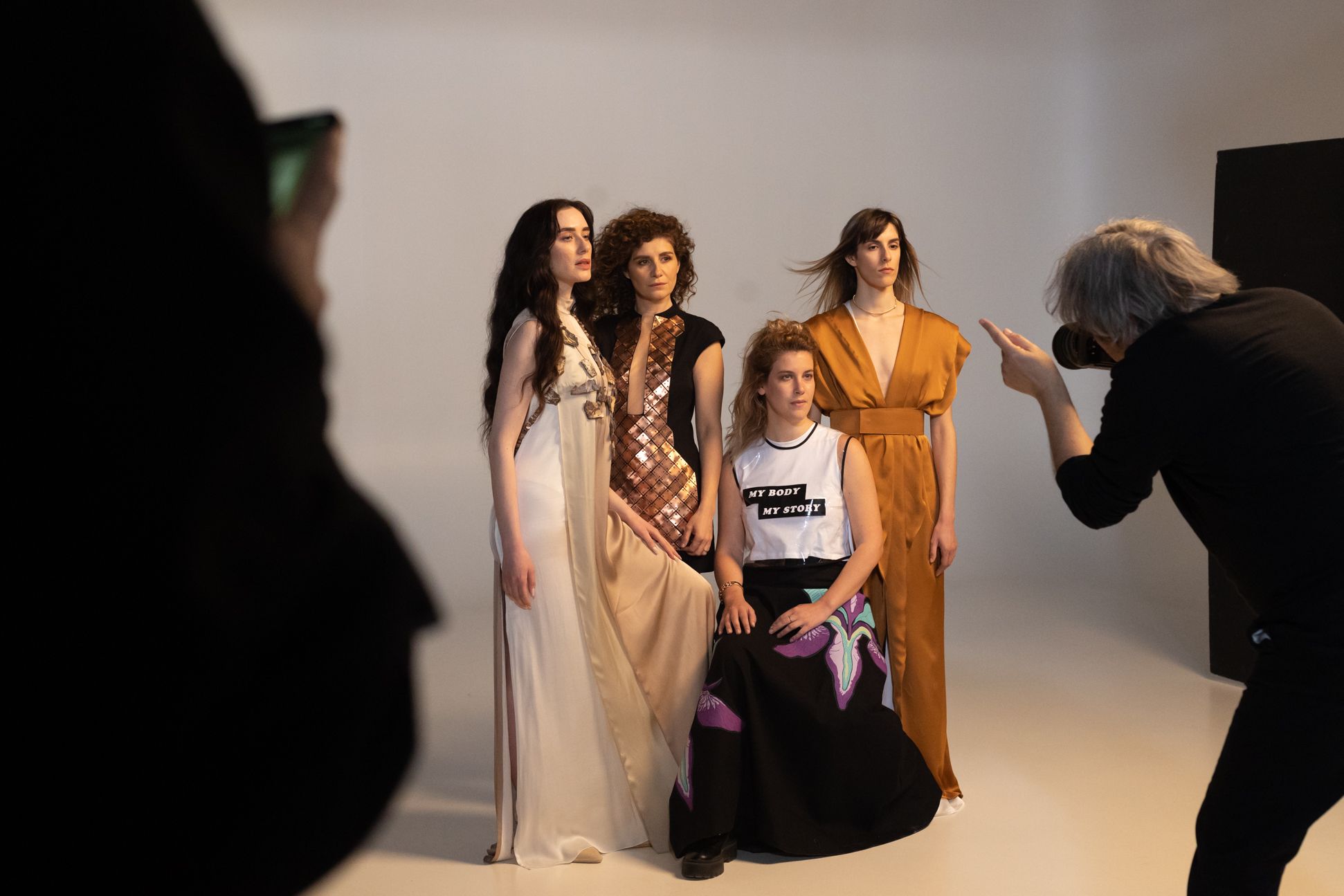 Morphés, the fashion education workshop successfully held for a second consecutive year within the context of the Athens Epidaurus Festival Open Plan winter initiatives, came to a close in the beginning of April with an exceptional photoshoot for the May issue of Marie Claire Greece. This year it drew from Euripides' Helen and was implemented under the guidance of internationally acclaimed Greek designer Christos Costarellos.
A concept by the Athens Epidaurus Festival's Artistic Director, Katerina Evangelatos, Morphés fashion workshop aims at shedding a different light to the creative dialogue between Fashion and Ancient Drama focusing on clothing.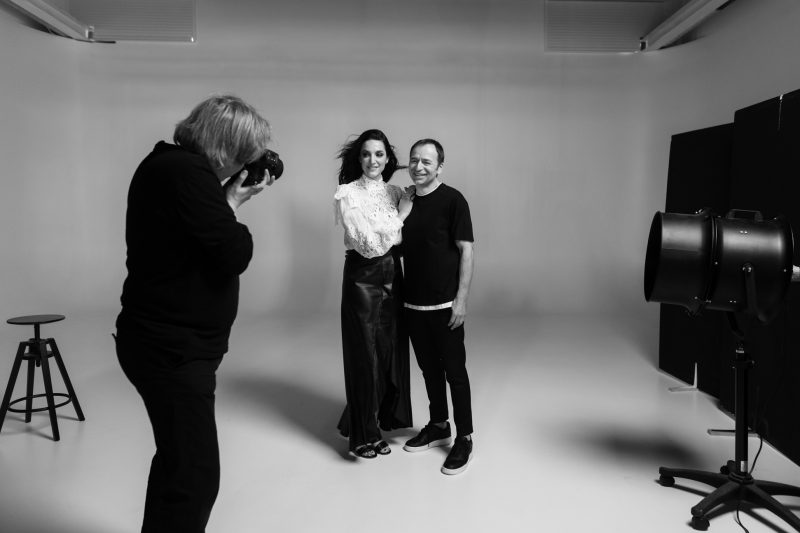 The six participants, selected from a large pool of applications, first attended lectures by established representatives of the Arts, as well as fashion professionals, on the history of clothing, design, and the theory of colours and textiles, and then entered Christos Costarellos' workshop to create under his guidance and with the help of his collaborators original garments inspired by Helen.
Upon completion, participants had the chance to experience the process of a professional fashion photoshoot first-hand this time not at Peiraios 260 but at a photo studio where the sense of time and space was lost and the protagonist's role was undoubtedly handed over exclusively to the garment and the woman wearing it. Six favourite up and coming actresses and dancers gave life to these unique creations by posing for Nikos Papadopoulos, starring in a special Festival fashion editorial for Marie Claire Greece, under the art directorship of the magazine team.
The six forms of Helen
Four actresses and two dancers, as other Helens, took part in a bespoke fashion experience and rendered each creation's inspiration story, portraying Euripides' heroine in their own unique way.
Editorial photographer Nikos Papadopoulos
Fashion curator Elina Sygareos
Backstage photographer Pinelopi Gerasimou
Video Apostolis Koutsianikoulis
Make-up Alexandra Spyridopoulou (global senior artist) & Katerina Stamou (education manager) for MAC Cosmetics
Hairstylists Katerina Kyritsi & Alessia Mitri (AVEDA TEO Hair Salons) with AVEDA products
Artistic concept Katerina Evangelatos, Stage Director and Artistic Director of the Athens Epidaurus Festival
Workshop development Christos Costarellos
Workshop assistant manager Maria Stavropoulou
Theatre researcher advisor Elli Gavriil
Lecturers Vassilis Noulas (director – visual artist), Elsa Charalambous (visual artist, colour expert), Nicholas Georgiou (Fashion Director Vogue Greece), Lydia Vousvouni (designer), Maria Manolaki (textile expert), Areti Kominou (moulage expert and patternmaker)
Antigoni Drakou (modelist)
Athens Epidaurus Festival is funded by the Ministry of Culture & Sports