The much-anticipated Catalogue of the Athens Epidaurus Festival 2021 is finally here: an impressive volume that captures the wealth of this year's programme in a way never before seen.
The Catalogue includes highly informative directorial, dramaturgical, or musicological notes accompanying the performances and concerts presented at the Festival, as well as essays, commissioned by the Festival and written by authors, theorists, curators, or artists on the themes and cycles of the programme (Layers of Street, Gender Identities, 1821 Bicentennial, Surprising Encounters, Contemporary Ancients).
The endeavour comes complete with photos from Tassos Vrettos' exhibition The Feel. Backstage held at Hall A of Peiraios 260: a statement about the return to physicality and the desire for an encounter between Audiences and Artists signified by live performances in the wake of a difficult, "digital" winter.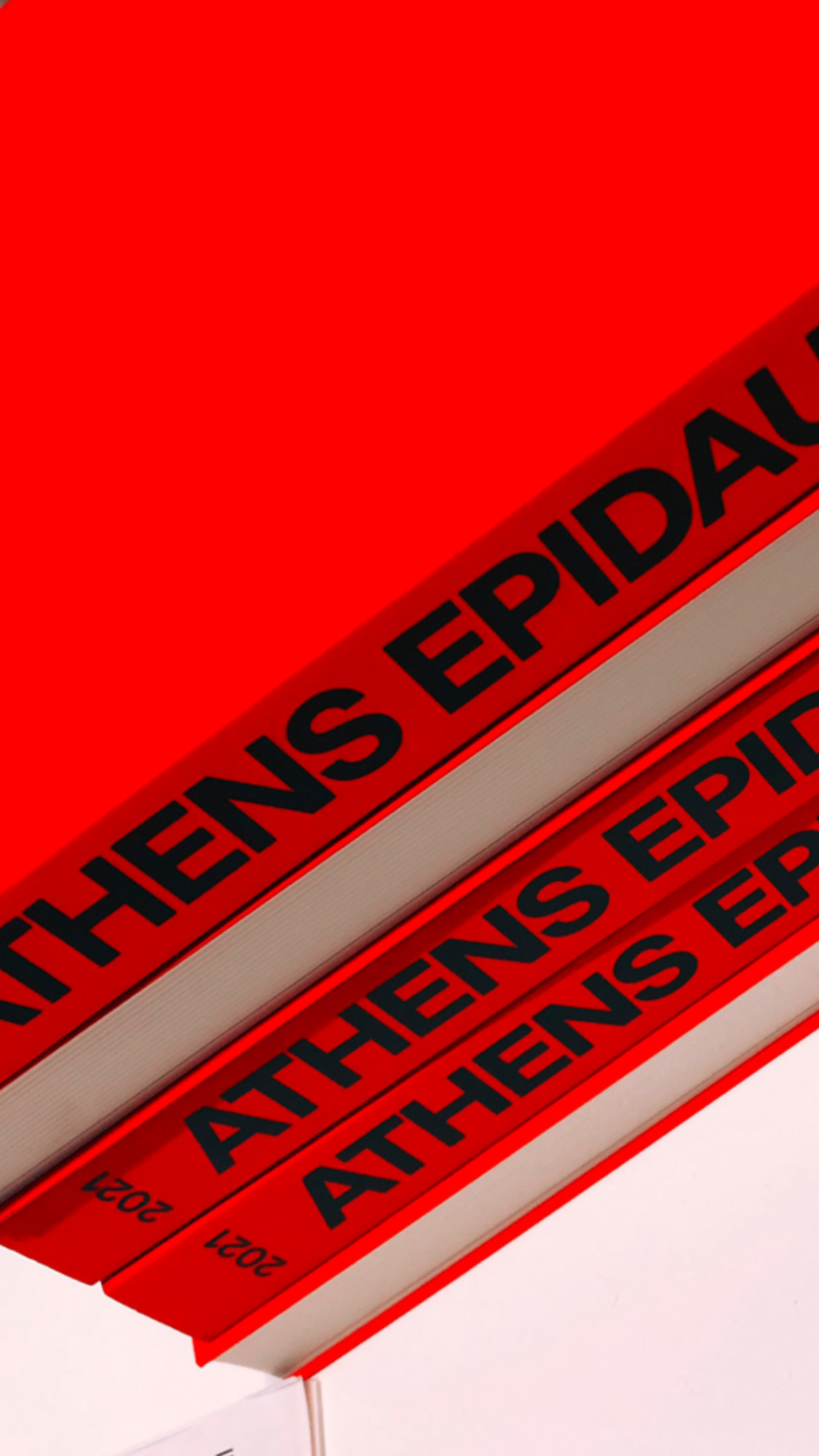 Contributors include:
Nadja Argyropoulou, curator and art historian; Ilias Chatzigeorgiou, dancer and Artistic Advisor for Dance of the Athens Epidaurus Festival; Dimitris Papanikolaou, Associate Professor of Modern Greek Studies, University of Oxford; Angela Dimitrakaki, writer and Senior Lecturer in Contemporary Art History and Theory, University of Edinburgh; Sophia Kompotiati, musicologist, PhD, Faculty of Music Studies, National & Kapodistrian University of Athens, and Dimitra Kondylaki, theatre researcher, Phd, Comparative Literature, Sorbonne Paris IV, and Head of the Festival's Publications Department.
Dimitris Papazoglou, creator of the new Athens Epidaurus Festival visual identity also served as art director of the Catalogue.
Check out the Greek and English edition of our Catalogue at the official Festival shops at the Odeon of Herodes Atticus, Peiraios 260, Ancient Theatre of Epidaurus and the Little Theatre of Ancient Epidaurus.