Andonis Foniadakis
AXES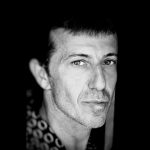 Internationally acclaimed Greek choreographer Andonis Foniadakis joins forces with eight top-notch dancers of the Greek hip hop scene. An electrifying, unexpected performance that will leave its mark on Greek contemporary dance, held as part of the Layers of Street cycle that is dedicated to hip hop and street dance culture.

Strobe lights are used in the final two minutes of the performance.

July 14: Post-performance talk with Andonis Foniadakis. Moderated by George Mitropoulos.


Peiraios 260 (D)
14/07 until 16/07/2022 at 21:00