Cezaris Graužinis
Antigone

by Sophocles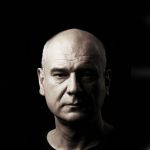 In the aftermath of the Civil War in Thebes, the city's champions celebrate their victory, trying to erase the days of insecurity and misery from memory. The new king, Creon, takes part in the festivities in an attempt to consolidate his power, intimidating and threatening his fellow citizens. Young Antigone also "celebrates": a celebration of disobedience, energized by an enthusiastic resistance against the political pragmatism of tyranny. Established Lithuanian director Cezaris Graužinis returns to the Athens Epidaurus Festival with a strikingly contemporary, timely adaptation of Sophocles' tragedy. The cast includes some of the most lauded actors of the new generation, with Elli Tringou portraying Antigone and Vasilis Bisbikis in the role of Creon.

With Greek and English surtitles


---
Antigonisms
THE ANTIGONE CYCLE: Gender, Law, Theatre
A series of discussions curated by Dionysis Kapsalis
nothing stranger than man
There is no other female figure in ancient Greek drama on a par with Antigone, able to extend to her moral stature and sublimity. She is the heir of Prometheus in the realm of human freedom; the Maiden who willingly descents to Hades sanctifying the cycle of life; the Woman who articulates her discourse against the dominant male discourse.
The tragedy of Antigone is the ground where our axiological certainties are tested anew against today's cruel contradictions; the topos where we, children of Oedipus too, renegotiate our modernity's most critical values: the law and moral conscience, the city and the stranger, institutions and transgression, love and death, solidarity to the living and respect to the dead
Nevertheless, this explains why there has been no era that did not bow in awe and respect, admiration and wonder, to the allure of Antigone in philosophy, art, literature, theatre, or music. From Hegel and Kierkegaard to Derrida, from Felix Mendelssohn to Karl Orff and Mikis Theodorakis, from Hölderlin to Heinrich Böll, from Ludwig Tiech to Max Reinhardt, Bertolt Brecht, Jean Cocteau, Jean Anouilh, and Aris Alexandrou, from Freud to Lacan, in the many Antigones that inhabit art yet our lives too, the emblematic presence of Sophocles' heroine has been an eloquent and undisputed testament of a deep restless concern for the human condition.
The live burial of Antigone is the seed of our future.
The Athens Epidaurus Festival holds a series of lectures and discussions, split into specific thematic units, featuring speakers from the entire range of Humanities as well as the world of Theatre, the Arts and Letters. Throughout these events, short, pre-taped commentary will be shown online, lasting from three to five minutes, in which select artists and scholars will shed light to various relevant aspects and themes.
Dionysis Kapsalis
Ancient Theatre of Epidaurus
05/08 until 06/08/2022 at 21:00